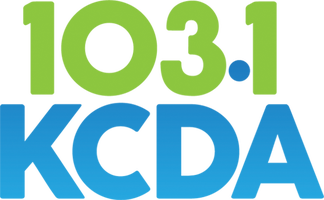 Best Mix of 90s to Now
103.1 KCDA starts your day with the number one morning show in the world of pop culture, Elvis Duran and the Morning Show. As you listen at work, Ryan Seacrest will keep you in touch with the world of entertainment. The day continues with the best mix of the 90's to now! You will hear Katy Perry, Ed Sheeran, Maroon 5, and Justin Timberlake as you take 103.1 KCDA through the day.
Coverage Area:
103.1 KCDA broadcasts 24 hours daily with a signal equal to 18,500 watts. 103.1 KCDA coverage not only covers the entire Inland Northwest, but can be heard throughout Washington and Idaho. 103.1 KCDA is also available via iHeart Radio.
Weekday Lineup:
Brooke & Jubal: 5am-9am
On-Air With Ryan Seacrest: 10am-2pm
CJ: 2pm-6pm
Angela: 6pm-12am
KCDA-FM: 12am-5am
Call Letters: KCDA
Format: ACHOTMODERN
Dial Position : 103.1 FM
Brand: 1031 KCDA
Target Listener: Adults 18-34